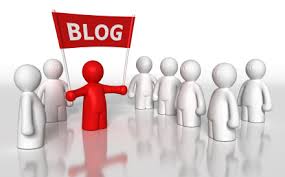 People blog for different reasons. When blogs started, many people simply jumped into the bandwagon out of curiosity or out of a human need to discover or to conquer or to quench their thirst for learning something new or to share the goings-on in their lives.
When these people somehow conquered the fear of the unknown, people upped the ante and decided to make money out of their blogs. Others maximised the usefulness of the internet and created online business in many different niches. Their blogs then became marketing tools for their businesses.
Here is a list of reasons why people start a blog:
1. To share a message
2. To influence people
3. To express their thoughts
4. To market a product or service
5. To build a personal or business brand
6. To collect donations for a cause
7. To market a book
8. To share knowledge
9. To share experiences
10. To show places they have been
11. To report on a topic
12. To record personal and spiritual reflections
13. To earn an income
14. To support a charity
15. To build a social enterprise
16. To share their skills and knowledge
How about you? Do you have a blog? What was your aim when you started? If no, why aren't you creating one. Are you using your blog as a marketing tool?