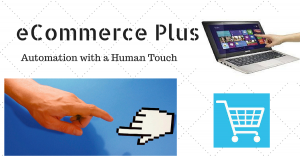 There is a very common perception that once you automate your business, the business owner does not have to be known by the customers. Marketing will simply and smoothly go ahead. Another perception is that passive income online will just happen automatically without people running the business. However, the fact remains that marketing automation without a human element is just like robot on autopilot. And no one likes to engage with robots.
eCommerce and websites with no contact details or names of persons they can easily call will make customers think twice before buying. In addition, the manager or a business owner needs to plan, edit and review their marketing campaigns and sales goals. You have to have a clear idea of your goals in your campaigns and your target customers. Your real customers are people. They may be moms and dads or employees of companies. They are people.
One very important way is to capture your customers contact details. Whether you have an opt-in or email marketing solution or not, you will still be able to get the email address of your customers through your payment processors. Once you have their email addresses, you can contact them to thank them for their purchase and to inform them when the product has been dispatched. With my online store, I have experienced that when I contacted them on email, the customer was quite happy to be contacted and most of the time, I have had repeat business from them.
Online stores and ecommerce businesses, no matter how effectively automated they are, still need the human touch for customers to feel safe and cared about. A prompt message sent by a real person has a much greater impact than an automated message could have.
All the best!
Ros